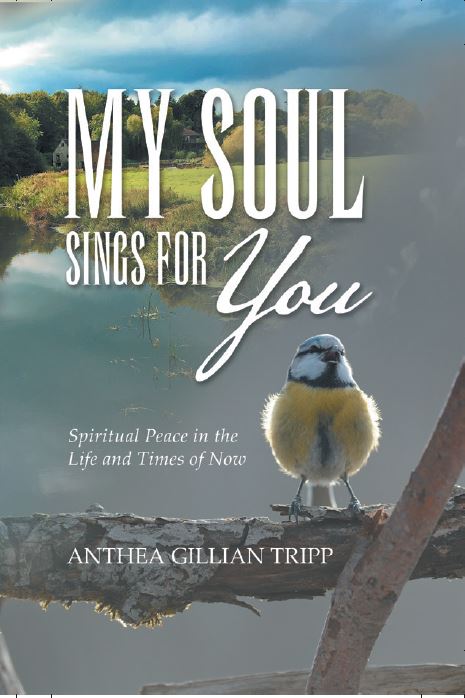 I'm thrilled to announce that Kirkus has reviewed my book and you can read their assessment below. I feel the review is an accurate description of the message I dreamed of portraying through the stories in my book. This link will take you directly to the review as published in their site.
https://www.kirkusreviews.com/book-reviews/anthea-gillian-tripp/my-soul-sings-for-you 
MY SOUL SINGS FOR YOU
SPIRITUAL PEACE IN THE LIFE AND TIMES OF NOW
BY ANTHEA GILLIAN TRIPP ‧ RELEASE DATE: SEPT. 18, 201
Book Review
A motivational guide to simpler living that taps into its author's experiences. 
In her attractive nonfiction debut, Tripp draws in part on her time in East Africa in the 1950s, recalling some straightforward advice she was given about hippos and alligators. Gators, she was told, are very dangerous and live in swamps—so stay out of swamps if you don't want to get eaten. That advice is typical of her direct approach. "Please don't overlook the wisdom in simplicity," Tripp writes in a sentiment that runs throughout the book. "If you don't want to set yourself up for pain, don't go where you know the potential for pain exists. If you don't want to be eaten by alligators, do not venture into the swamps, at least not willingly." She calls her book an "anthem to my Creator" and draws heavily on her life story, emphasizing optimism and flexibility in the face of life's uncertainties. "I've learned always to expect the unexpected," she writes, "and to smile at my Creator's sense of humor." Her book frankly acknowledges that modern life seems designed to attack and destroy peaceful simplicity. She reflects on how plugged-in she once was to that world, with feeds and notifications constantly bombarding her on Facebook, Twitter, LinkedIn, YouTube, Vimeo, and elsewhere until Tripp felt like she was "ADHD on steroids." She bravely took a step that others only dream about: "I announced on my Facebook profile page that I was reining in my activity on social media to passionately pursue the business and personal goals aligned with my purpose." Through life lessons and her Christian insights, she seeks to provide antidotes to that continual noise and chaos. Her narrative voice is inviting; her candid optimism will likely comfort even her non-Christian readers, though her sentiments can range from the biblical—"Love never fails"—to the familiar-but-ridiculous: "That which doesn't kill us can make us stronger." She urges people never to underestimate the power of prayer or the value of friendship, and such ideas, though commonplace, are always worth repeating.
A calming and gently thought-provoking reminder that the simplest wisdom is often the truest.